Ye! Represents!
Published on
Oct 17, 2017
Ye! has been busy these past two weeks. Check out where in the world Ye! has been and all the activities we have taken part in!
First Ye! traveled to the Paris, for the 17th Annual OECD Economic Development Forum on Africa. This year's topic: Entrepreneurship & Africa's Industrialisation.
Lucky for Ye! we know a thing or two about entrepreneurship...
The Forum focused on discussing,
"The success of Africa's industrialisation strategies will depend largely on the quality of public policies by African governments – and to what extent these policies include a role for entrepreneurship. Entrepreneurs in Africa are multifaceted: born by choice or necessity, operating in urban, rural and peri-urban areas, pursuing high - and low-tech paths. So, which actors should be given priority? What type of programmes should be designed? What types of partnerships will be necessary? To what extent and how will entrepreneurs fuel Africa's industrialisation?"
-OECD Economic Development Forum on Africa
During the Forum, Ye! Director of Entrepreneurship made sure to ask the tough questions of panelists, regarding the inclusion of youth and young entrepreneurs in the creation of policies.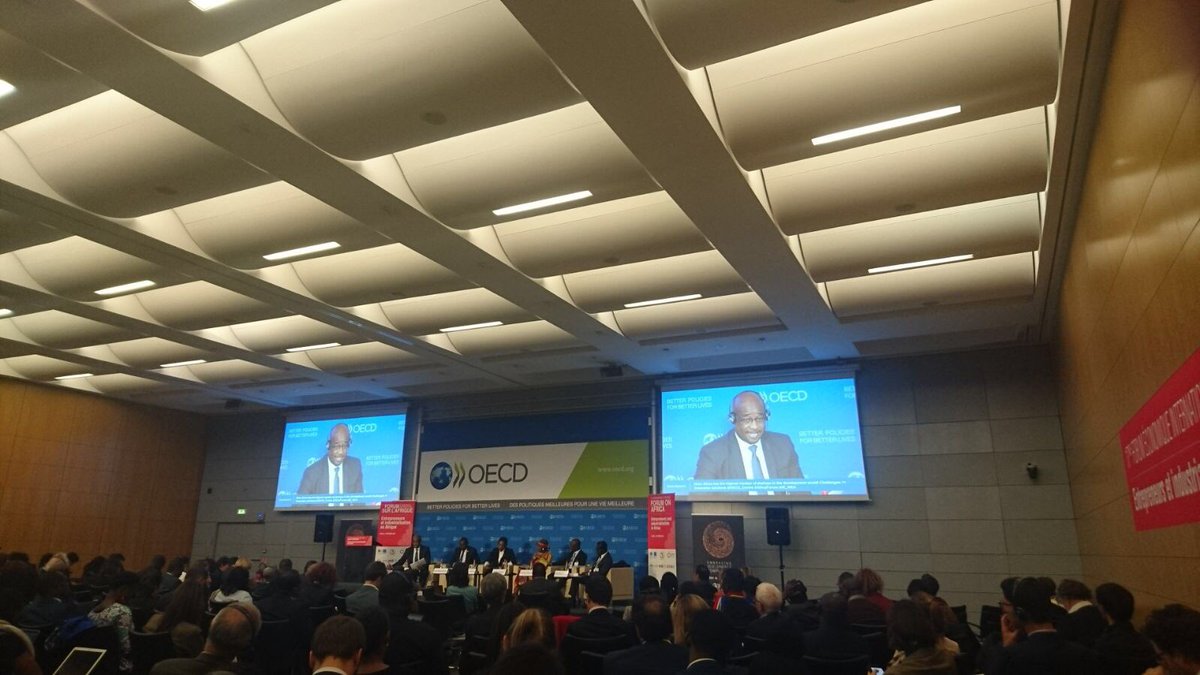 The Forum was filled with high ranking African Officials, Investors, and Corporate Representatives, all present to discuss the future of the continent.
Photo Courtesy of: http://www.oecd.org/development/
Next, Ye! traveled to Addis, Ethiopia for the SAM African Microfinance Week 2017.
What is SAM?
The African Microfinance Week (referred to as the SAM, based on the French acronym) is a major conference dedicated to the development of financial inclusion in Africa that takes place every two years.

The main ambition of the SAM is to provide a unified African platform for exchange on the microfinance issues facing the African continent by bringing together all the professionals of the sector – investors, MFIs, researchers, banks, networks, innovators, governments and others.
Again, Ye! represented for young entrepreneurs. During a panel discussion entitled: "Sustain the activities of young entrepreneurs: how to manage risks related to their financing" Ye! brought to light the needs of young entrepreneurs.
Our director presented the Ye! Community and highlighted the work of Ye! in mapping and researching financial products for youth entrepreneurs. She called for microfinance institutions to offer more of these products to increase their support for youth-led SMEs.
So, where to next?
Ye! travels to Egypt in November to celebrate the best young Egyptian Entrepreneurs, where we will continue to work to strengthen the entrepreneurship ecosystem.
Watch this space!
Photo Courtesy of: OECD Global Forum on Development
Cover Image Courtesy of: Pixabay